Opening 2024
We are looking forward to reopening for the 2024 Season. If you need to reach us, you can do so by email at [email protected]
We invite you into the magic of British Columbia's pristine wilderness. Nestled in a secret cove of Quait Bay, our luxury floating lodge offers an exclusive location for discovering the intimate wonders of the West Coast. Old growth forests, lakes, waterfalls, ocean life and sublime mountains summon the spirit in all of us. Step off the grid and into a world of mysterious beauty, where the memories of a lifetime await.
The Resort
A Perfect Getaway
Our floating wilderness lodge is a uniquely peaceful sanctuary on the water, suspended at the edge of the continent. The stunning beauty of the surroundings is enhanced by our friendly atmosphere, the excitement of thrilling adventures, and the multitude of exciting nature encounters available. Water turbines sustain our lodge, providing power while imposing as little impact on the environment as possible.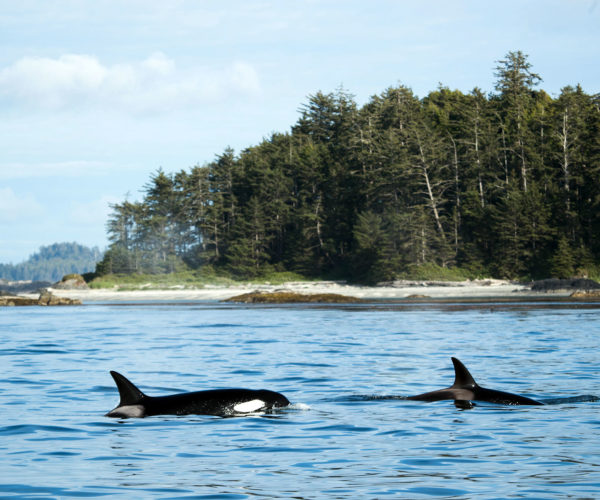 Experiences
in Quait Bay
Here in Quait Bay, we have it all! The Pacific Ocean laps at our doorstep; the coastal mountains rise to majestic peaks. Rivers, lakes, and inlets join together with pristine old growth forests to create a spellbinding landscape unique to the area. Venture into this paradise and be stirred by the excitement that awaits around every corner! Teeming with wildlife, adventure, and possibilities, Quait Bay is a hidden gem.
Occasions
Memorable Moments
We have the know-how and the creative spark to make any occasion an outstanding event! Whether it's a team-building corporate retreat, a fishing excursion, a family reunion, or an intimate place to pop the question, our floating lodge is the perfect destination. Tofino Wilderness Resort embodies the spirit of natural beauty, adventure, and luxury, wrapped up with charm, class, and impeccable service.
Located in spectacular Quait Bay, the heart of Clayoquot Sound
Learn more about the location